Question

:
My dream is to become a high school math teacher. My current bachelor's is in real estate. Do I have to go back to college and earn a second, new bachelor's in education? I've heard there are special online alternative teacher certification (ATC) programs that I can attend through my computer. Can you recommend an online bachelor's in education or ATC program that will let me become a certified teacher? Do Texas teacher licensing standards even accept courses taken through online ATC programs?
—Willis in Houston, Texas
Answer:
Every state requires that any person teaching unsupervised in the public school system from kindergarten through high school be licensed or certified as a teacher by that state's department of education.
To teach, you typically need a bachelor's in education from an accredited school of education. Your education degree would commonly include a supervised teaching internship and a specified number of course hours in the subject area you wish to teach. A 3.0 GPA is a common requirement, as well as passing scores on tests related to basic competencies.

Alternative Teacher Certification Programs (ATC)
However, if you didn't earn a bachelor's degree in education years ago and now want to teach in the public schools, don't fret. Every state maintains what are termed "alternative teacher certification" programs. ATC programs are designed to assist non-education majors in entering the teaching profession.
ATC programs have been designed to let career changers, like you, earn certification to teach in shortage areas such as math, science and special education. (You are much less likely to be eligible for an ATC program if you want to teach in a low demand certification area such as history, though these do exist!)
Online Alternative Teacher Certification in Texas
According to the
Texas Education Agency
, your home state of Texas is rich in alternative teaching programs. These programs started in 1985 with a single program in the Houston school district. Today, Texas supports 67 alternative licensing programs. Twenty-one of these programs are sponsored by local community colleges. The vast University of Texas system also plays a major role in alternative teacher education.
Texas, like many states, will require you to complete a one-year teaching internship (paid) at a local school. During that internship, you will hold a "probationary teaching certificate" and be paired with a certified mentor teacher who is teaching in the same subject area or in an allied subject area. You may need to take additional coursework in math and teaching methods as part of your program, but you will not be required to earn an entirely new bachelor's degree.
Online Bachelor's in Education for Teacher Certification?
Your state of Texas offers a handy—but hard to find—guide on the agency's website so we link to it here: Becoming a Certified Texas Educator Through an Alternative Certification Program (ACP). It's not an easy guide to locate because the most popular term for this type of program is "ATC," but the Texas agency refers to these programs as ACPs on their own website.
The agency has maintains a map of "approved education school programs" so you can locate the college closest to you that has an ACP program.
The Houston area sponsors 26 options. As a special note, Western Governors University, a 100 percent online education school, is listed as a Texas ATC approved online program provider. This online school also offers an alternative program for math teacher certification in Texas.
Several Texas state universities also support ATC programs, but you'd have to explore each of these to see if they offer online ATC, and if so, how much of the program they may offer online vs in the classroom.
The Houston Community College system is an ATC provider, but it's unclear what they offer in an online education format. They do, however, offer paid internships at local schools. You will need to do an internship and take certain courses to complete any alternative program in Texas.
You should not enroll in an online education school until you've talked to an ACP adviser in your home state. Your local program director will help you map out all new educational requirements.
The good news? If you need additional courses, you can most likely complete them through a local community college or a branch of the University of Texas.
It is unlikely that you'll be able to complete all additional coursework online, but you should be able to do your new coursework through a combination of residential courses and online learning at a low-cost, public university program.
Trusted Online ATC Advice
Established in September 2003 with a grant from the U.S. Department of Education, the National Center for Alternative Certification (NCAC) is a trustworthy clearinghouse for information about alternative routes to teacher certification. Here you will find full descriptions of non-traditional routes to teacher certification in all 50 states.
Texas is not the only state to offer ATC programs at the bachelor's level. In subject areas with teacher shortages—bilingual education, math and science, and special education—some states will actually pay you to retrain as a classroom teacher.
In addition, teacher certification areas with a shortage of applicants tend to pay better than other areas of teaching.
Be wary of online education schools that offer undergraduate certificates, associate's and bachelor's degrees in "teacher education." Don't enroll in any online education school until you've checked with your state board of education to determine if the online education being offered will meet your state's specific teacher certification requirements.
---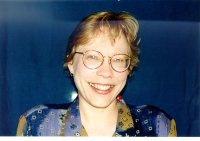 Vicky Phillips was cited in 2009 by US News & World Report as "for 20 years the leading consumer advocate for online college students." In 1989 she designed America's first online counseling center for distance learners on AOL. In 1998 she authored the first print guide to online graduate degrees, Best Distance Learning Graduate Schools put out by the Princeton Review. In 2001 she authored Never Too Late to Learn the Adult Student's Guide to College.