Mercy Health/Flickr
The patient advocate profession is considered to be a growing one, as an aging population makes extended use of medical services. Increasing use of medical care to treat complex illnesses, such as diabetes, has resulted in escalating need for experts who are trained to help patients navigate a complex healthcare system.
What is a Patient Advocate?
Patient advocates help patients in various ways. They may ensure a patient sees the appropriate doctors; that treatment plans are being followed; and that the patient is taking advantage of all available treatment options. Advocates also coordinate care between doctors, if needed.
Some believe that any nurse is by definition a patient advocate as that role entails listening to and understanding a patient's direct care needs. But others question this definition and see patient advocacy as a growing field where independent agents may work to help patients navigate and negotiate the complex field of medical services.
Additional duties may include education for the patient, family and caregivers, and research into a patient's condition. Some patient advocates also shepherd a patient's claims through the health insurance system. They help make sure billing departments are filing properly and insurance processors are paying correctly.
Advocates are employed by hospitals, rehab centers or other medical facilities; nonprofit organizations; government agencies; insurance companies; or for-profit patient advocacy firms. Others are self-employed.
Another area of this profession involves consumer advocacy, where an individual works on behalf of groups of people, including working to make changes in policies or laws that will benefit group health.
Online Healthcare Degrees in Patient Advocacy
As a new and unregulated field, there are no set national standards or certifications for patient advocates, so employment requirements are very flexible.
Most believe an online healthcare administration degree is the best foundation for this career field. Sarah Lawrence College was the first in the country to offer a master's degree in health advocacy. This program, unfortunately, does not have an online learning option at present.
If you have an interest in becoming a patient advocate but have no experience in healthcare, volunteer with a nonprofit service agency or medical facility. You'll learn how to help patients and explore the ins and outs of the medical system. Volunteering will help you gain experience and help determine the type of advocacy positions you prefer.
Also, consider a certificate program in patient advocacy, healthcare or health administration to gain a strong credential you can use to present your talents to future employers.
Patient Advocate Salaries
A 2008 survey conducted by the Society for Healthcare Consumer Advocacy, a membership group of the American Hospital Association, found that among the 173 advocates who responded, the average salary was $51,895. Only three respondents reported salaries over $100,000 and six reported earning less than $30,000.
Those who held
doctorates
made the most ($70,000 to $75,000); advocates with master's degrees made $55,000 to $60,000, while those with bachelor's degrees were in the $50,000 to $55,000 range.
In another measure, the employment website Indeed.com reports that, based on more than 250 salaries, the average for this profession as of Feb. 2010 was $66,000.
Become a Patient Advocate — Nurses and Career Changers
This field—with its lack of required certification or licensing—is open to career changers. Those with natural transition backgrounds include medical assistants,
medical billing clerks
, counselors, social workers, healthcare workers and lawyers.
Many nurses choose this career and leave direct patient care in hospitals and clinics to help individuals navigate the health system on issues ranging from billing disputes to declined care petitions.
Laura Weil, acting director of the graduate health advocacy program at Sarah Lawrence, notes that students come from a variety of backgrounds, including careers in business, law and other health professions. What they all have in common, she says, is a personal experience with illness, either their own or a loved one's—"a life-changing brush with the healthcare system" that motivated them to either make the system better or help others "negotiate a path through what they've experienced."

---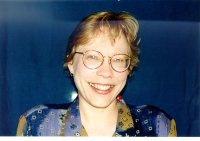 Vicky Phillips was cited in 2009 by US News & World Report as "for 20 years the leading consumer advocate for online college students." In 1989 she designed America's first online counseling center for distance learners on AOL. In 1998 she authored the first print guide to online graduate degrees, Best Distance Learning Graduate Schools put out by the Princeton Review. In 2001 she authored Never Too Late to Learn the Adult Student's Guide to College.