If you want to become a CPA online, you're in luck. Online accounting degrees are wildly popular. Many different online schools are eager to help you become an accountant. To speed you on your way, our counselors created this quick guide to meeting certified public accountant (CPA) online education requirements.
If you want to become a certified public accountant, read on to learn the steps involved in becoming this type of well-regarded and highly-paid accountant, and to learn about the best types of online accounting degrees.
Steps to Becoming an Accountant
A CPA is a certified public accountant. You can become a CPA through a combination of formal education and work experience. A number of online colleges offer accounting degrees with CPA options. CPA programs are designed to help you prepare for the national Uniform CPA Examination in your state.
The first step to becoming a CPA accountant is to earn a bachelor's degree in business administration with a major in accounting from a regionally accredited college. (Note that we said "regionally accredited college," not a nationally accredited college—there is a difference!)
The second step is to complete on-the-job experience in accounting under the watchful eye of a licensed CPA supervisor. This experience will usually take place during the final year of your degree and post-degree. Most people work inside CPA firms as bookkeepers or junior accountants while gaining this experience.
The final step to becoming a CPA is to take and pass the Uniform CPA exam. This exam is designed to test one's knowledge of accounting, auditing practices and business law.The Uniform CPA exam is grueling. Make sure you complete a competitive accounting degree with a CPA track before tackling this final career requirement.
CPA Online Degree
An online degree with a CPA track, major or concentration takes longer to complete than a regular online business bachelor's. The CPA exam requires a more intensive study of accounting and business law than a regular business degree.
A regular online business degree consists of 120 credits (40 courses). In most states, certified public accountants usually complete a bachelor's degree in business administration with an accounting major that includes at least 150 hours of college credit (50 courses).
Check with your state to determine the degree requirements that will be imposed on you in order to qualify as a CPA. Most states have identical requirements, so it is often possible to attend an online CPA degree program not in your state and still meet your state's licensing requirements. Online CPA degrees are often tagged as "CPA track" programs. Most degree programs employ career advisers who can tell you if their online courses meet your state's educational requirements.
Online Accounting Degrees for CPA Requirements
It will take several years to become a CPA. You can begin by earning a diploma or certificate in accounting or bookkeeping. Many people enter accounting by working as billing or payroll clerks.
Those who enjoy the work often advance to earn an online associate's degree in accounting (two-year program). You will need to complete a regionally accredited, four-year degree (bachelor's) in accounting to be eligible to sit for the CPA exam in most states.
CPA Growth & Jobs
If you're going to earn an accounting degree, it makes sense to enroll in a program that offers a CPA track of study. The demand for accountants is expected to grow an astounding 22 percent through 2018. Stricter accounting and auditing regulations for corporations have opened up many lucrative career opportunities.
An accountant must be a CPA in order to file reports with the Security and Exchange Commission and perform supervisory audits. The best salaries and management positions will go to those accountants who are CPAs. Those who earn degrees in CPA accounting can expect to snag the top-paying positions in this field.
CPA Wages & Salaries
Accountants with bachelor's earn a median salary of about $61,690. The middle 50 percent earn up to $80,000. The highest 10 percent, according to the Bureau of Labor, earn more than $100,000. Corporate directors of accounting or auditing earn the highest salaries. Those in government accounting earn the least. Auditors, information systems managers, forensic accountants and CPAs in private practice earn the most.
Public accountants understand tax implications of business decisions. Some give advice on overall company spending, including employee salaries and benefits. Others audit financial statements and prepare reports for investors. These latter accountants are often known as external auditors, and many have their own businesses or work for public accounting firms.
Internal auditors evaluate their firms' financial systems, maintain accurate records and check for mismanagement and fraud. They also make sure that the company complies with government regulations, and ensure that accounting technology and computer systems are secure and reliable.
CPA Accounting Masters Degrees Online
Once you decide to become a CPA, there are a number of online accounting degrees that will increase both your pay and professional standing. If you already have a bachelor's degree, look for an online master's in accounting.
The online MBA in accounting is the most popular distance business degree. Specialty online master's and MBAs, as well as graduate level online accounting certificates, are available in auditing, IT and accounting forensics.
The best career gigs will go to those who hold accounting master's degrees and CPA certification. Those who specialize at the graduate level in auditing, forensics or IT and computerized accounting will enjoy great demand for their skills.
---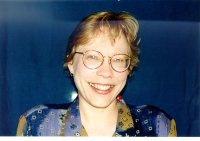 Vicky Phillips was cited in 2009 by US News & World Report as "for 20 years the leading consumer advocate for online college students." In 1989 she designed America's first online counseling center for distance learners on AOL. In 1998 she authored the first print guide to online graduate degrees, Best Distance Learning Graduate Schools put out by the Princeton Review. In 2001 she authored Never Too Late to Learn the Adult Student's Guide to College.